about dream team cinema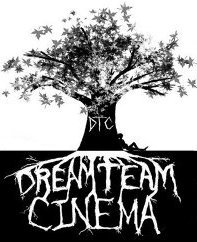 Dream Team Cinema began in 1999 in Joliet, Montana as a small creative resource outlet. The company was a joint concept between Martin Rogers and Chris Lorash. The company is currently building its portfolio in the feature film industry, headed up by partners Isaac Marble and Martin Rogers.
staff
Isaac Marble is a born and raised Montanan. He attended the University of Michigan for a year before transferring back to Montana to finish his degrees in International Business, Finance and Marketing at Carroll College in Helena. A producer for the last 7 years, Isaac specializes in helping filmmakers bring their concept from script to distribution. In his off time, Mr. Marble enjoys attending and playing in a variety of sporting activities, picking guitar, and drinking Jameson whiskey.
Martin Rogers was born and raised in Phoenix, Arizona and grew up in Joliet, Montana where he crafted his first short films and plays. He graduated with a biology degree from Carroll College in Helena, Montana and may soon go back to school, or become a transient. Writing 'My Favorite Movie' as a freshman in high school, he's has had plenty ofexperience in creative writing, which is the exact opposite of scary movies. He once placed second in an all you can eat baked potato contest.
Ben Seitz was born in RAF Lakenheath, UK and spent his life moving around in a military family before winding up in Great Falls, Montana his senior year of high school. After graduating from Central Catholic High School, Ben attended the University of Great Falls, Montana for a year and a half pursuing a degree in computer science. Ben transferred to Carroll College in Helena, Montana to finish his computer science studies where he became friends with the theater and film crowd. On the side Ben enjoys microbrew beer, Stephen King novels, and the X-Files, the latter of which will ensure eternal bachelorhood.
Dash Taylor is currently finishing up his bachelor's degree in Liberal Studies from Montana State University, all within four years - no messing around here. He was involved in the filming of 'My Favorite Movie' as one of the script supervisors, and had a "cameo" role in the film. Dash's goals upon graduation are to become, in order of importance, a spiritual hermit, rock star, male model, and an actor...he is currently starting at the bottom and working his way up. He is also a quick learner. He once touched the electric fence at the zoo...key word "once."
Nick Milodragovich grew up in Great Falls, MT where he obtained several positions of leadership including Student Body President and football captain. Going to Carroll College, Nick continued to define his leadership skills on the Caroll College football team, winning three national championships along with being elected Team Captain in 2007. Giving up the Civil Engineering profession one year after graduating in the field, Nick started the business Pink Gloves Boxing. As of July 2010, Pink Gloves Boxing is running (or scheduled to run) in 20 locations worldwide. In June 2010, Nick published his first book 'Loops for Life'. Starting in August 2010, Nick became a producer and co-lead actor in Interwoven Studio's first feature film, 'Crimson Winter'. Through all of his ventures, Nick has learned how to relate with people, get them excited, and provide them with something of real value.
From development through post-production of the first feature film from Interwoven Studios, Brandon Day was heavily involved in every aspect of the process of making Crimson Winter. From raising financing in pre-production when not rehearsing for his role in the film as Achille, to acting as Production Coordinator during principle photography, to filling in the role of Marketing/Distribution specialist throughout post-production, Brandon has worn many hats during the filmmaking process, to which he attributes the greatest amount of personal growth and experience of his young life. Brandon has grown into a seasoned leader, starting with numerous sports teams growing up, and culminating with his election as team captain of his college football team, where in 2007 he was honored with his picture gracing the cover of the Christmas Eve, 2007 Pictures of the Year issue of Sports Illustrated. Stepping into the role of independent film producer was a smooth transition for the passionate, ambitious young leader.